Powder coating - Specialized in meeting your requirements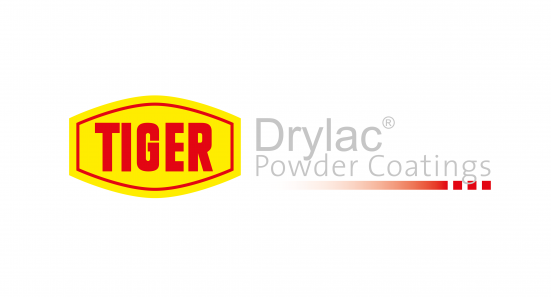 To ensure that we are able meet the ever more specialized needs of our most important target groups, TIGER has identified several application target groups (ATGs), which you'll find described in detail under separate headings.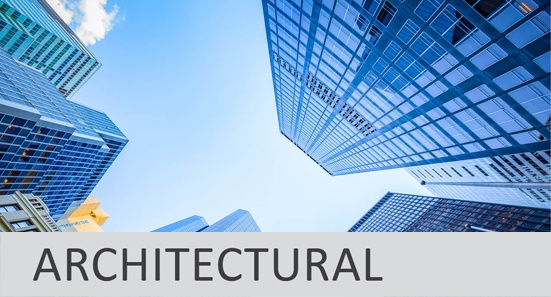 Architects, investors and designers nowadays have a wide range of colors, surfaces, metallic and special effects to cover the structural elements of aluminum, galvanized steel and iron. Well-designed and functional powder coating systems provide long lasting corrosion and material protection.
With its TIGER Drylac® powder coatings, TIGER Coatings Austria is a leading manufacturer and supplier in the field of architecture and construction.
Learn more about the architectural expertise of TIGET Coatings at: https://www.tiger.archi/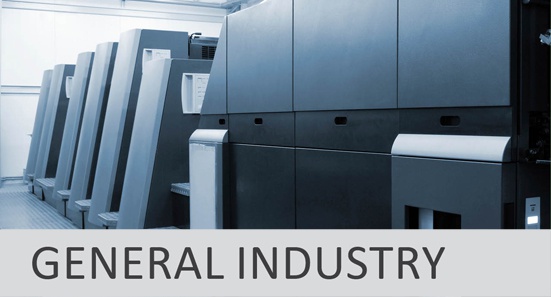 Demand for an optimal surface coating is constantly increasing. Product properties such as cost effectiveness and environmental friendliness, as well as the corresponding chemical and physical properties such as wide selection of colors and surfaces, are prerequisites for meeting the growing demand for an ideal powder coating. TIGER meets these requirements perfectly with its product range. 1,200 colors and effects directly from stock are used daily in general industry, which covers industries such as mobile phones, shelving and warehouse technology, fences and railings, as well as electronics and computer housings.

Special products such as TIGER Shield duplex coating for a high level of corrosion protection, anti-graffiti, thin-film powder and edge-compatible powder coatings round out the versatile product program.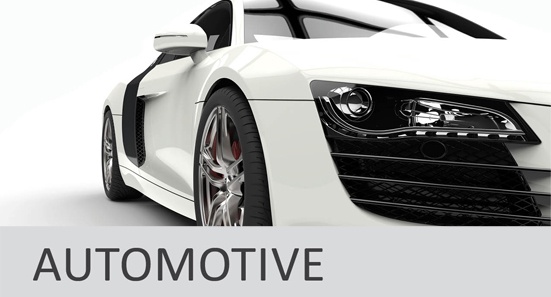 TIGER Drylac® automotive powder coatings are the result of consistent and intensive development in the area of coating-optimized surface finishes for parts and components used throughout the automotive industry. To meet the high functional and decorative demands of the automobile industry, high-quality, single-coat systems are available in virtually all colors and effects.
TIGER Drylac® Wheel Line
The primers in the TIGER Drylac® Wheel Line are an optimum coating system for aluminum wheels and are fine-tuned for different application conditions to provide the best possible base for subsequent coatings.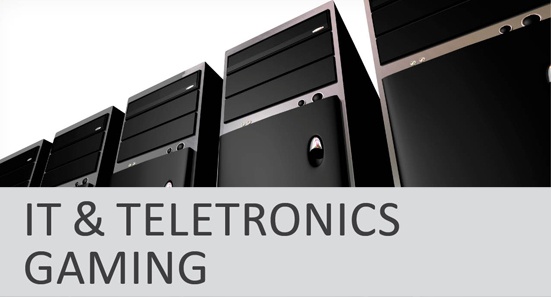 Function - form - design - finish. The genesis of technology is typically based on its function. The design, surface finish and language of color of electronic devices is a critical aspect these days. The external has a weighted value alongside technology. TIGER Drylac® powder coatings offer top quality and a variety of effects the provide an extremely durable and high-quality surface and highlight the product's language of forms. The result is a perfect surface finish for a unique product.
AGRICULTURAL AND CONSTRUCTION EQUIPMENT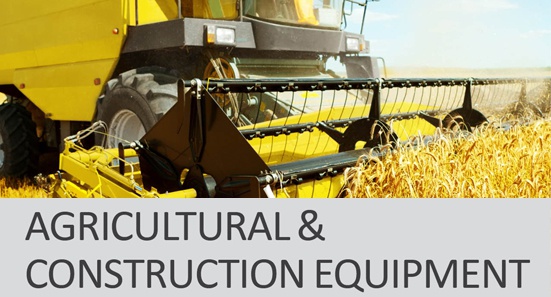 Depending on the intended use of the equipment, TIGER Drylac® powder coatings with polyester base can be applied to the aluminum substrate; for steel parts at risk of corrosion, we recommend TIGER Shield double-layer system construction, which consists of a corrosion primer and a covering TIGER Drylac® polyester powder coating.
The best qualities, particularly the high mechanical resistance with excellent edge protection, can be provided by even a single-coat system.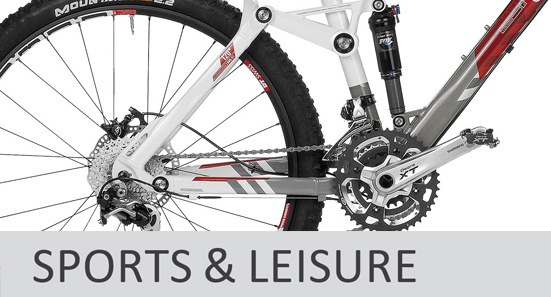 In the race to stand out from competitors with product characteristic, the quality of a surface effect plays an important role.
TIGER's product range of over 1,200 standard products and numerous metallic and special effects sets a special (surface) accent in the sports and leisure sector. The convincing results: The product sells because of the color and effects.
Whether bare steel or aluminum, bikes and sports or fitness equipment coated with TIGER Drylac® meet the requirements for abrasion-resistance and corrosion protection with the corresponding pre-treatment process. Durable surfaces are achieved with single-coat systems. Textured surfaces can also cover any flaws in the substrate. TIGER Drylac® powder coatings are available in polyester (UV-resistant) or composite qualities, depending on the application.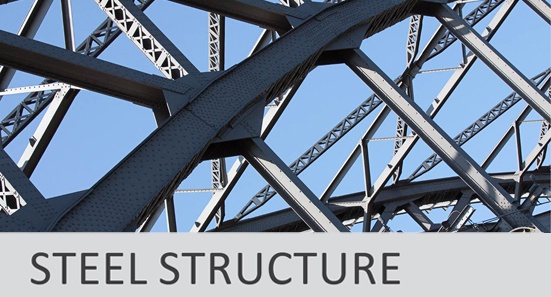 TIGER Drylac® powder coating systems give steel surfaces lasting industrial protection against corrosion in exterior and interior areas. We use internationally recognized testing methods to ensure our products comply with standards for weather-resistance and mechanical properties.
Alongside the functional, financial and environmental benefits of powder coating steel components, there is a large selection of colors, including metallic options, in different levels of gloss and surface textures.
A series of coating techniques have been established for decorative coloring of glass surfaces. On one hand, the glass can be colored during production of flat glass, and on the other hand, it can be carried out on different sizes of flat glass pieces.
The powder coating of glass with thermal-hardening systems in industrial flat glass plants opens up interesting technical and financial aspects. In addition, the technology is solvent-free (no VOC pollution) and is therefore very environmentally friendly. For decades, it has proven itself to be ideally suited for coating metal surfaces such as aluminum and steel.
Applications include all interior areas such as kitchens, bathrooms, office furniture, store fixtures and sales equipment.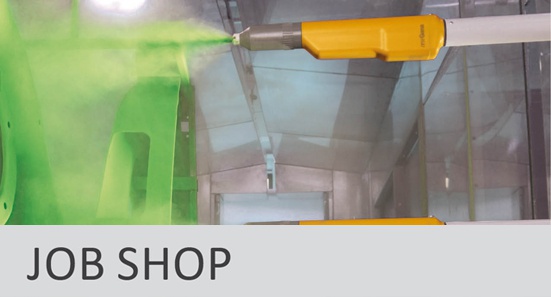 To do their job, coating specialists need a broad selection of high-quality powder coatings at short notice with a variety of surfaces and glosses, as well as texture and metallic effects. TIGER's product range includes more than 1,200 colors and effects available direct from stock to coat facades, appliances, store fixtures, furniture, automotive parts and general industry products, as well as for different substrates – bare or galvanized steel (also outgassing substrates), aluminum, MDF, CFK and SMC, etc.
Package sizes up to 20kg or 2.5-kg minipacks support small coating businesses and are available on short notice from the main warehouse. TIGER powder coatings also support frequent changes of color through batch consistency in narrow tolerances. This is especially important for follow-on coating orders over a longer period. TIGER Drylac® metallic effect finishes offer optimal finishing and recycling safety based on the latest bonding process made by TIGER.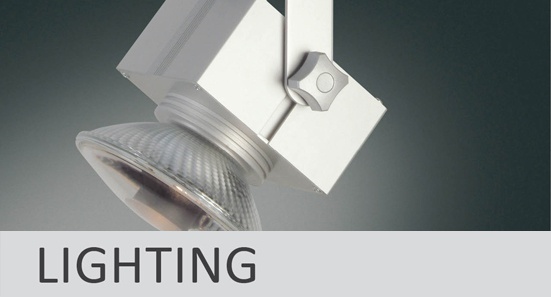 TIGER Drylac® powder coatings ensure the best quality for both exterior and interior lighting, tailored to the application area.
Whether outdoor light fixture, exposed to the weather conditions, or a sophisticated design object – a surface finish from TIGER gives the object a perfect final finish and meets the highest standards. Lighting is an effect. Lighting and the light fixture are symbiotic. Surface is perfection.
The lux is the SI (international system of units) derived unit of illuminance and the associated luminous emittance of the light. The symbol for a unit of lux is lx. The lux comes from the Latin term for light.
Candela [kanˈdeːla] [1] (Latin for candle) is the SI base unit of luminous intensity (symbol: cd), i.e. the power emitted by a light source per unit solid angle (steradian, sr), measured at a large distance to the light source.
Lumen (Latin: light, illuminance) is the unit of luminous flux (symbol: lm). In photometry it is used to measure the power emitted in the wave range of visible light, using the units of candela (luminous intensity) multiplied by steradian (unit solid angle). This relationship is defined by the following formula: 1 lm = 1 cd(sr).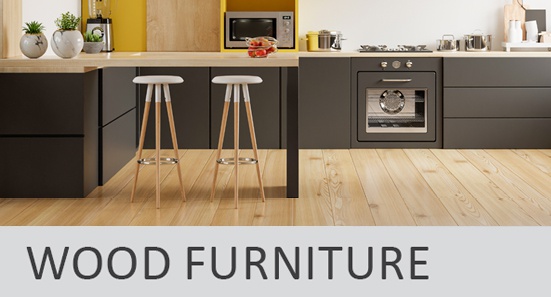 The transfer and adaptation of modern powder coating technology for engineered wood, especially medium density fiberboard (MDF), is now state-of-the-art. TIGER played a major role in this process and will continue to support the development of this technology in the future.
The benefits of TIGER Drylac® wood systems include wide selection of 3D design options, seamless all-around coating, durable properties of surface finishes, multi-faceted edge designs, cost-efficiency, rapid color change, environmentally friendly - zero emissions - technology, and broad range of colors and effects.
The high level of quality of the powder coatings provided by TIGER Drylac® wood systems can be used across the entire spectrum – from kitchen, bathroom, office, child's room to self-assembly furniture and store fixtures as well as the audio-video field.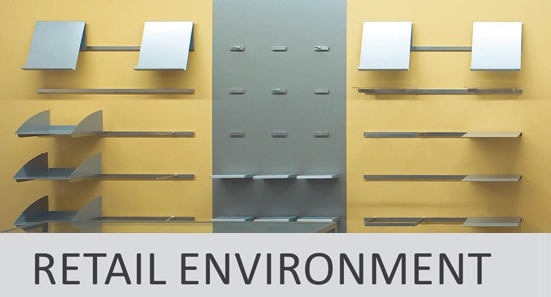 Because corrosion is not a major risk in interior areas, the working materials are frequently steel or steel tubing and black plates. Higher demands in this regard are met by using the properly pre-treated galvanized steel or aluminum. TIGER Drylac® powder coatings are used as primers for corrosion protection or as single-coat colors and effects on smooth, textured or metallic surfaces. TIGER Drylac® powder coatings are available directly from stock in more than 1,200 colors and effects improve the material resistance for the long term; they also provide a variety of design options, including surface effects such as gold or silver metallics, antique and antico effects, as well as rough and fine textures.

TIGER Drylac® powder coatings offer innovative surface finishes of the highest quality. The result is an intentional differentiation through color and effect, which highlights the uniqueness of the coated product and significantly increases its recognition value.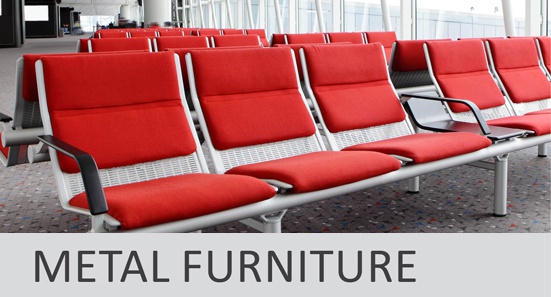 Powder coatings are gaining more importance as a surface finish in the furniture industry. TIGER Drylac® powder coatings are used for surface finishes on steel, aluminum (e.g. garden furniture or park and building furniture) and MDF. TIGER Drylac® Wood Dual, the innovative coating technology for the furniture and store fixture industry, including MDF components and RTA (ready-to-assemble furniture), is the result of decades of experience in powder coating technology and constant innovation by the leader in this technology.

TIGER metallic effects are not only particularly safe for processing thanks to the company's propriety bonding process but, with the wealth of effects and brilliance, they also meet the highest standards for a finished surface. The result is a lasting coating that protects your investment – an added value for the product. The wrapping power of TIGER powder coatings used on steel substrates provides reliable edge protection and reduces the risk of corrosion. Low outgassing products are available for coating cast parts and hot galvanized steel, which, depending on surface properties, can tend to outgas during the curing process.