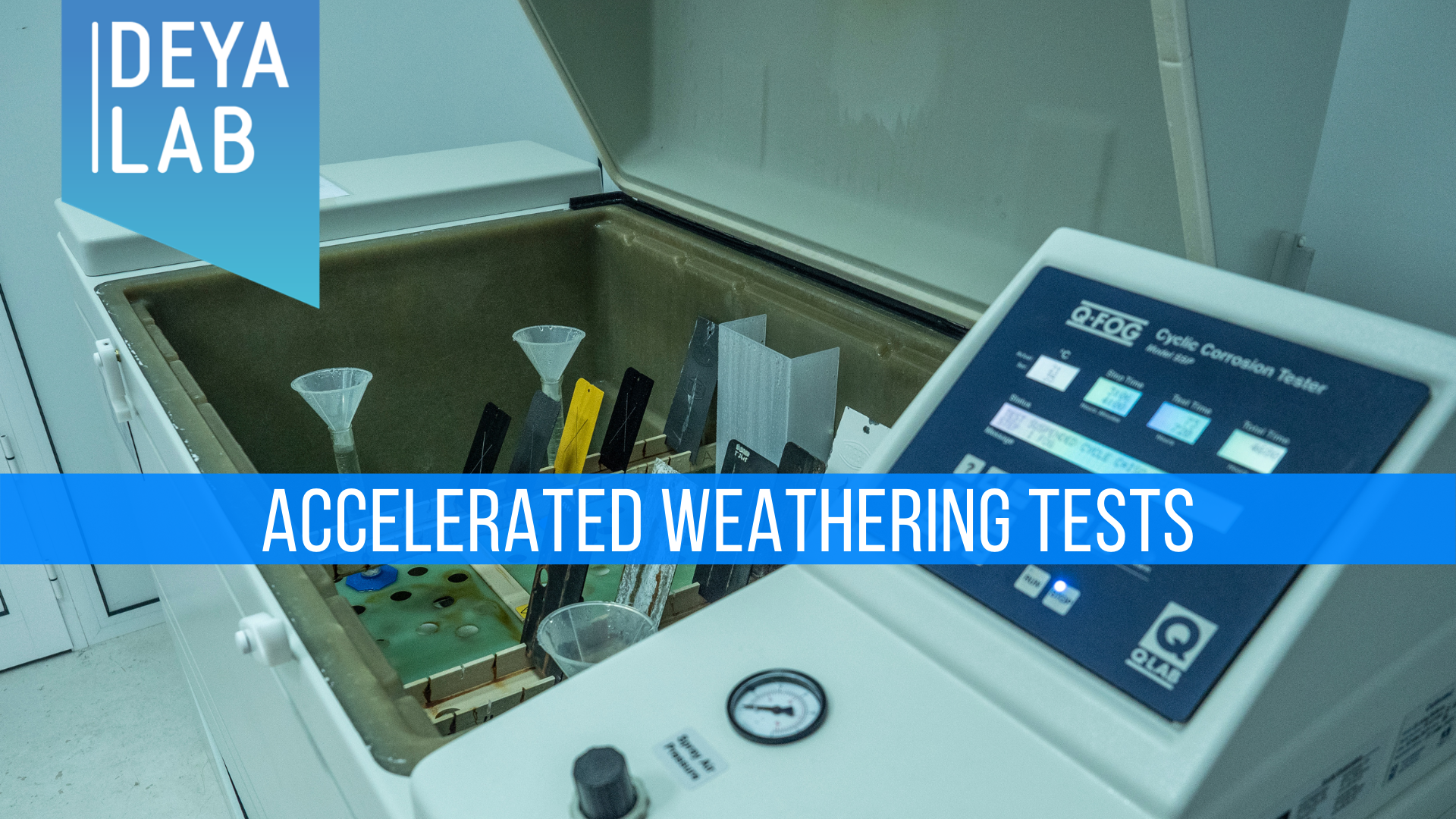 Deyalab is Deyacolor's innovative laboratory unit which strictly specializes in testing and research of coatings.
In a series of articles, we will introduce you to all the processes and methods that our experienced team of experts uses to test the strength and durability of your coatings and materials. Previously, we covered the mechanical coating tests available at Deyalab.
Now, we introduce you our leading Accelerated weathering equipment, through which, in matter of days or weeks, we can simulate the damage that typically occurs to a coating in months or years in outdoor exposure. This way you save valuable time and resources!
Salt spray corrosion tester - Q-FOG SSP
ISO 9227, NSS acc to ISO 12944
This is a standardized method for accelerated testing of corrosion resistance on materials and surface coatings. The materials tested are mainly metals - with possibility to test stone, ceramics and polymers, with a protective surface coating.
The test causes a corrosive attack on the coated parts with the aim to assess their degree of protection. The occurrence of corrosive products, such as rust or other oxides, is estimated after a predetermined period of time - typically 240 or 480 hours. The duration of the test is dependent on the corrosion resistance of the coating and the requirements it needs to adhere to.
The salt spray test is one of the most common and long established corrosion tests which determine the durability of your products.
Accelerated Weathering Test - QUV UV
ISO 16474-3 and ISO 4892-3
Want to find out how much will a color change over time?

With the the Q-Lab accelerated weathering test, in a matter of days or weeks, you can see the damage caused by sunlight, rain, dew and temperature which typically occurs after months or years out in the open.
The QUV test exposes materials to cyclical UV light and moisture at controlled, elevated temperatures, simulating true atmospheric influences. Sunlight is reproduced through special fluorescent UV lamps, while dew and rain are simulated through humidity and/or water spray.
The QUV accelerated weathering is the fastest and most reliable aging test.
Accelerated weathering tests are fast and reliable way to measure the durability of your coatings, and Deyalab is equipped with the right methods to verify these characteristics.
To learn more about the laboratory services we offer, do not hesitate to contact our team of experts at: deyalab@deyacolor.com