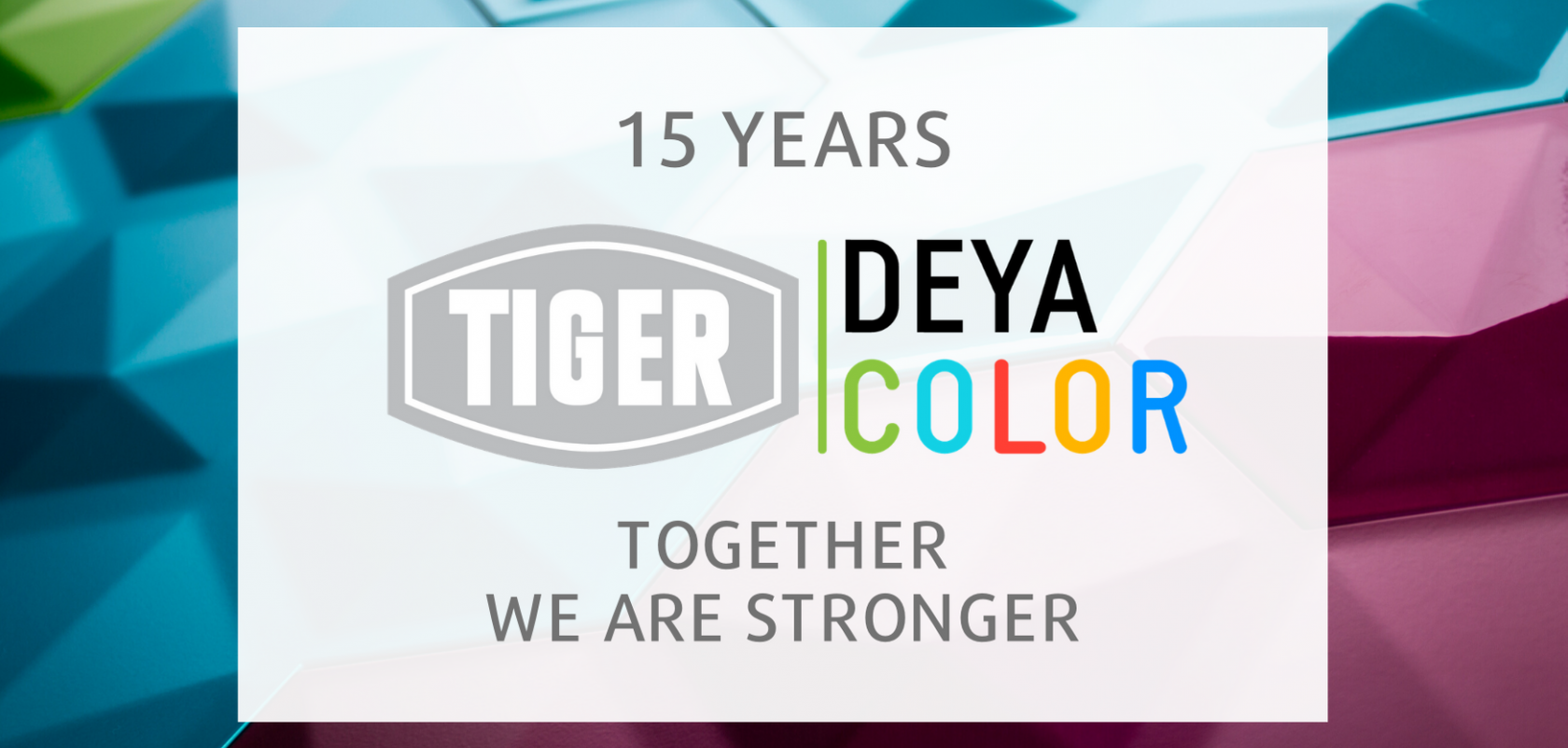 On May 19th, Deyacolor celebrated its 15th birthday as the exclusive representative of TIGER Coatings on the Bulgarian market. Given the pandemic situation, a grand celebration with partners did not take place, nevertheless, we made ourselves a gift.
On the occasion of the anniversary, Deyacolor presents a new modernized corporate identity and a completely renewed website - Deyacolor.com, which reflects the modern and innovative values ​​of the company and is in line with our desire to continually introduce innovations in the industry. In particular, our new website is modern, intuitive to use and boasts plenty of useful information about us and the products and services we offer.
Despite the difficult times in which we live, the team of Deyacolor is still dedicated and forward thinking. We are successfully developing our positions on the foreign markets in Romania, Greece, Northern Macedonia and now Cyprus, and we also continue to establish our name on the Bulgarian scene. We maintain our desire to truly understand the needs of our customers and to provide the most suitable products for them, accompanied by effective service and professional care. To achieve this, we rely on our passionate and cohesive team of professionals, which is at the core of Deyacolor's progress over the years.
Reflecting on the past 15 years, our team is proud of the success and grateful for the trust and support from all partners and customers by expressing its faith in the future cooperation and joint sustainable growth.
'We grow together. Together with TIGER Coatings, together with our suppliers, together with you - our customers.'