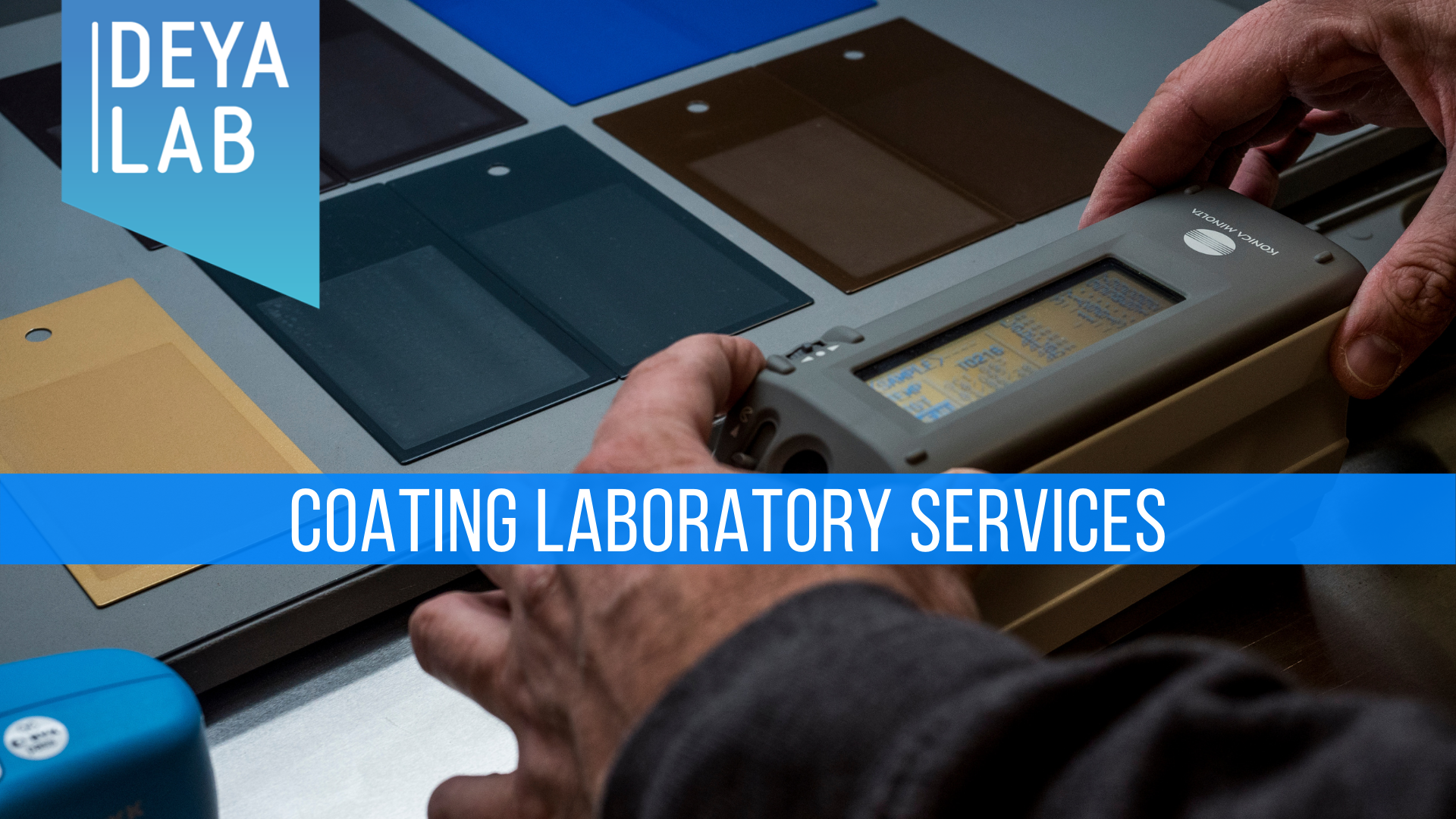 Deyalab is the innovative laboratory hub of Deyacolor which specializes in the advanced research and testing of coatings.
In a series of articles, we've set out to introduce you to all of the processes and methods that our experienced team of experts uses to test the strength and durability of your surface finishing. Previously, we've covered the mechanical and accelerated weathering tests available at Deyalab.
Now it's time to end our virtual tour by introducing you to the last three methods that we have in our advanced laboratory. Through them, you can guarantee the quality of your surface finishing processes!
Тhermographic analysis
Poor heat treatment of coatings leads to significant problems and defects in production. You can prevent this from happening with the use of a thermograph.
The thermographic analysis guarantees laboratory-level accuracy for your curing ovens and heat treatment process.
Color and Gloss measurement
At Deyalab we are experts in the accurate measurement of colors and their change over time.
LIGHT CABIN
Features various light sources, including UV lighting.
Find out how your colors and effects will look according to the light they are exposed to.
SPECTRO-PHOTOMETER ISO 7724/1; CIE No.15;
The device gives numerical value to each color. This is how we can accurately measure its change over time.
GLOSS METER ISO 2813; 7668
This is a specialized device which measures the reflective ability of a surface, also known as gloss. Thus, we are able to measure how the reflective values of your coatings have changed over time.
Multistep Pre-treatment by HENKEL
Good adhesion is the key to high quality surface finishing, and this largely depends on the pre-treatment which is applied.
With our scaled multi-step installation – suitable for different types of metals, we can quickly and efficiently check the quality of this process.
Learn more about the laboratory services we offer by contacting our team of experts at: deyalab@deyacolor.com