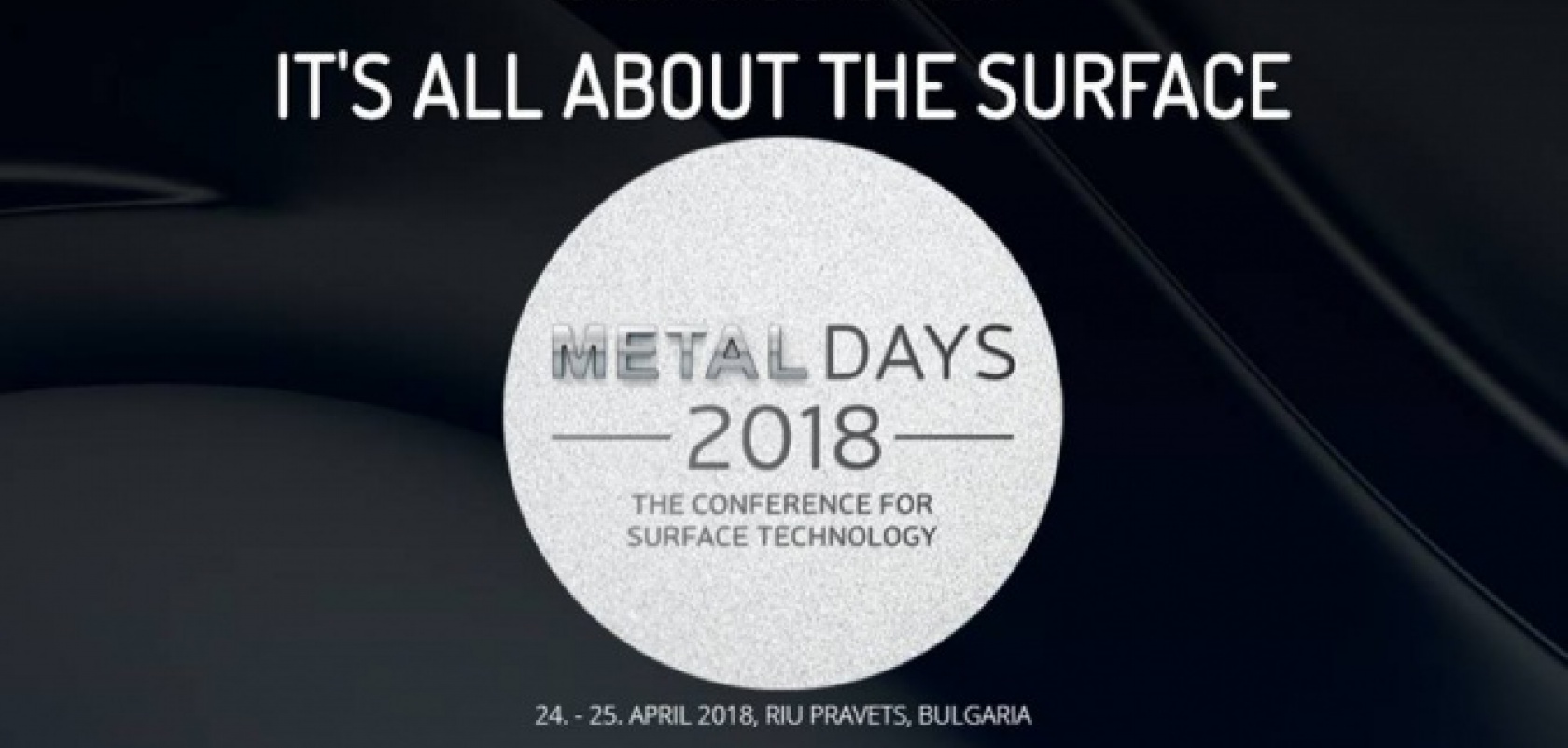 The international conference for surface technology METAL DAYS 2018 is almost here!
On the 24th and 25th of April 2018 the leaders in the metalwork industry Tiger Coatings, Henkel, Rösler Oberflächentechnik, Mankiewicz and Wagner gather at RIU Pravets, Bulgaria, to showcase innovative technologies and solutions for surface treatment and maintainance of metals. After the success of the previous editions of the conference, this years focus is on the companies in the market of Bulgaria and the region.
The main goal of Metal Days, launched back in 2012, has been to bring together the know-how of the different surface treatment processes and to make them available to a broad public. As a platform for exchange of technical information and the latest processing technologies, Metal Days has been constantly evolving and growing from year to year.
Case studies and specialist lectures provide a realistic insight into the modern production processes of the leading international companies. The discussions offer the unique opportunity to have an open conversation regarding current problems in own productions with the respective industry experts. The cooperation of the individual partners enables also a factual discussion on pretreatments and coatings as well as a holistic view on optimizing the respective process and value chains.
Metal Days is a great patform for companies not only learn about the latest and greatest in the industry, but also to expand their network and portfolio of contacts.
We, Deyacolor - exclussive representatives of TIGER Coatings for the region, are proud and excited to be part of this initiative!
For more information visit: metal-days.com